Today marks the auspicious occasion of the founding of the Democratic People's Republic of Korea.
According to several articles appearing in the New Light of Myanmar, sympathetic Burmese generals have been celebrating the felicitous holiday by regaling North Korea with felicitations.
In one article, no less than Senior General Than Shwe, leader of Burma's felicitous military junta, sends "felicitations" to the Chairman of the DPRK National Defence Commission.
A similar article details how "Prime Minister General" Thein Sein sends his "felicitations" to the North Koreans.
In a third article, Senior General Than Shwe rears his ugly head again to "send a message of felicitations" to the President of the Presidium Supreme People's Assembly.
What a felicitous bunch of commies!
The Senior General's smile is known to melt Dear Leader's heart.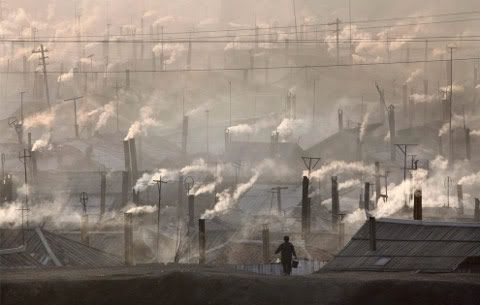 North Korea makes full use of its chimneys.